Sub Categories
High-Quality Products for Lighting & Jump Starting Applications
We have the reliable B/A Magnetic Tow Lights available that are designed to handle the everyday workload with greater efficiency, offering you longer service life. We are also offering innovative wireless tow light technology of TowMate to help increase the visibility of your job. In addition to lights, we also have jump start equipment that can give the vehicle's engine a good jolt back into working order. This includes our high-quality T3 Power Plug Pro 30, which has a 500 amp capacity to help you get that vehicle out of difficult situations.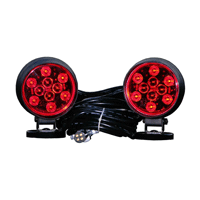 B/A Magnetic Tow Lights
For high-quality lights that provide you with just the right amount of visibility, we offer the high performing B/A Magnetic Tow Lights to help you out. These lights are designed to work as the everyday workhorse lights that can be used over and over again for years. They have the durability to withstand the constant demands of the industry while also offering high-quality lighting that can increase visibility effectively. They are easy to install onto your work truck and come in both standard and LED styles. We also have handy heavy-duty sockets and plugs that are designed to help you out with your 4-way lighting accessories.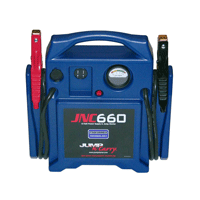 Jump Start Equipment
Pumping some juice into the vehicle's engine is a lot easier once you have some of our hardworking and reliable Jump Start Equipment to help you out. This includes our high-quality Power Plug Pro 30 which is designed to handle the heavy-duty demands with greater ease and efficiency. This device comes with extra-long 30' cables and protective coated steel clamps with ergonomically designed handles. The heavy 4-gauge conductors are made from 100-percent copper wire for high performance and better durability. They device also features a built-in polarity indicator. When the green indicator light is lit, that means that the cables are properly connected. If the indicator is not lit, you need to check for proper connection. Additionally, we also carry the easy-to-use Plug-In Jump Start with Box that delivers 500 amps as well as the portable Small Jump Start Pack that delivers 1,700 peak amps.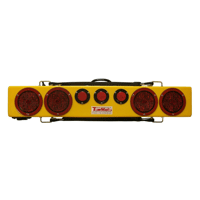 TowMate
TowMate is the industry innovator in wireless tow light technology, and B/A Products Co. is happy to provide our customers with their high-quality and high performing tow lights. We offer a wide range of their many different lights, which mostly feature stop, tail, and turn signals while some also include side marker lights on each end as well as DOT lights. These lights are built to last you longer and can have up to 60 hours of use between recharges. The wireless tow lights come complete with transmitter, a charge cord, which allows for recharges from a 12V vehicle power outlet/cigarette socket, 100# pull magnets with scratch protecting foot covers, and instructions. Most of the lights have a working range of approximately 1,000 feet.