Sub Categories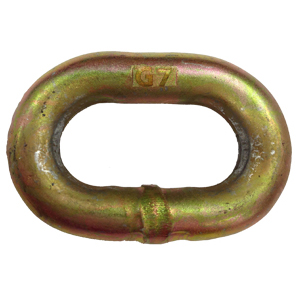 Grade 70 Chains
Our Grade 70 Chain is manufactured from high-quality heat-treated carbon steel to provide improved durability. It offers reliable strength to tackle whatever fire rescue job you apply it toward. Grade 70 Chain is considered to be the standard chain that is more than able to get many everyday tasks done when it comes to fire rescue operations.
It can easily withstand the challenges you may put it through without losing any of its overall durability and strength during its service life. Grade 70 Chain is the preferred chain grade for use in the extrication of vehicles. They last a long time and can even resist battery acid. B/A Products Co. offers numerous different chain assemblies and a variety of different end fittings as well.
In addition to that, we also offer Grade 70 Chain in bulk with several different fittings, hooks, and clusters available separately so that your fleet can assemble its ideal chain assembly from the ground up to meet its unique needs.
Furthermore, B/A Products Co. also offers a wide array of Grade 70 chain assemblies, such as binder chains, axle chains, twist lock chains, safety chains, J Hook chains, and V-Chains.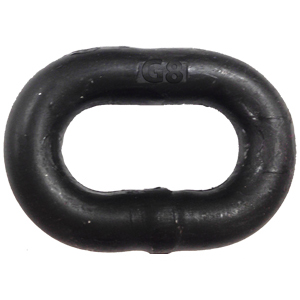 Grade 80 Chains
If you need a chain that is approved for overhead lifting, then Grade 80 Chains used in OSHA recommended overhead lifting slings are the way you want to go. This can be especially helpful if you need to lift something heavy out of the way to rescue someone or remove blockage from a road.
Furthermore, Grade 80 Chains are useful for when your fire rescue fleet needs to move something heavier than what Grade 70 Chain can, as the higher the grade, the more weight it can handle. B/A Products Co. provides high-quality heavy-duty Grade 80 Chains to fire rescue fleets that are strong, reliable, and durable. They are able to handle tougher tasks like lifting vehicles, large rubble, and other tough materials. They can stand up to harsh challenges and last longer than lesser grade chains and tie-downs.
Like Grade 70 Chains, B/A Products Co. offers Grade 80 Chains in pre-manufactured assemblies with end fittings and hooks to suit your fleet's individual requirements.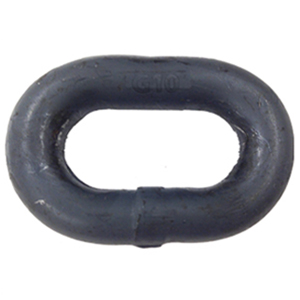 Grade 100 Chains
If you have an even tougher job to take on, your fleet can use Grade 100 Chains, which are rated to have an approximately 25% higher strength-to-weight ratio in comparison to Grade 80 Chains. This is the type of heavy-duty chain that your fleet only brings out when there are bigger jobs to be done, like lifting extra heavy vehicles such as construction vehicles or other loads.
It is manufactured from a special kind of alloy steel that has a gray protective coating. It meets OSHA, NACM, as well as ANSI standards for overhead lifting. B/A Products Co. carries bright yellow Hi-Viz Grade 100 Chain to provide your fleet with extra visibility when working in the dark or when working with objects that are the same color as regular chain. It has a powder coated finish to provide extra safety and resistance to harsh weather.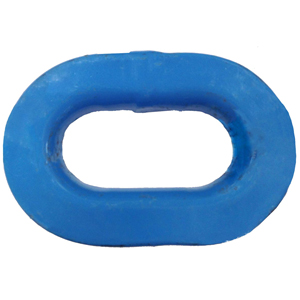 Grade 120 Chains
When your fire rescue fleet needs one of the strongest chains in the market, the Grade 120 Chain from B/A Products Co. is available to help. Having the greatest amount of strength, durability, and reliability, Grade 120 Chain can handle the toughest challenges. It provides 50% more working load limit than Grade 80 chains and 20% more than Grade 100 chains.
The reason behind this is that the square links create a bigger cross-sectional area per chain link. This in turn makes it so your fleet can lift things like school buses and other large vehicles from overhead when applied correctly.
Grade 120 Chains provide the most security for the most heavy-duty of applications. B/A Products Co. also carries numerous end fittings that are made to complement the extra strength of the chain.
Bulk Chains
B/A Products Co. wants to provide your fire rescue fleet extra flexibility and control. Because of this, we offer our reliable high-quality chains in bulk. This includes our standard Grade 70 yellow zinc plated chain, durable Grade 80 alloy chain, extra strong Grade 100 chain, and high-performance heavy-duty Grade 120 chain.
Bulk chains make things remarkably easier for deciding the exact length needed for the fire rescue operations. This allows you to choose the right amount of chain that you can combine with the end fittings of your choice. You can easily make your ideal chain lifting sling or chain assembly that can get the job done reliably and efficiently every time.
Our chains are easy to cut, and we have numerous end fittings available to meet your requirements. We offer chains in a number of different sizes, which range from 1/4" to 3/4", so you have plenty of options to choose from.

Load Binders
To get the highest amount of tensioning on a chain when using it for fire rescue operations, our high-quality Load Binders from B/A Products Co. will make things go exponentially easier.
There are two kinds of binders that are commonly used: ratchet binders and lever binders. Each have their strengths and shortcomings. Lever binders are quicker and easier to use and have fewer parts for maintenance, making them useful when you need to move something heavy in a hurry. However, they need lots of force for tightening chains and often store a great deal of energy in the handle.
Ratchet load binders on the other hand take noticeably more time to tighten the chains but put much less stress on the operator's muscles and are significantly safer to use due to the handle not storing as much energy.
In addition to the above, B/A Products Co. also offers the QuikBinder Plus, which offers a 3-position pawl that gives you a choice in ratchet extension, free spinning setting, or ratchet take-up.

Shackles
B/A Products Co. offers numerous types of high-quality shackles for fire rescue operations. They are manufactured from high strength carbon or alloy to offer your fleet better durability, thus giving them the ability to stand up to the many challenges they are put through.
We offer both carbon screw pin shackles and alloy screw pin shackles. Additionally, we offer our patented Twist Lock Shackle, which provides quick and easy security your fleet can rely on. Its permanently attached pin retracts fully without ever coming loose. This makes locking and unlocking much faster and noticeably less time spent in the "danger zone." The Twist Lock Shackle are completely Magnaflux tested and also proof tested to twice the working load limit. Most shackles B/A Products Co. offers are available in sizes that range from 1/4" to 2".