Creating Smarter Solutions for the Towing Industry
Each and every one of our products has been engineered from high-quality materials to provide you with longer lasting durability, giving them the ability to withstand the constant demands of the road. Designed to handle the everyday jobs with the same strength time and time again, these products are built with reliability in mind, allowing you to depend on both their strength and durability to help you get the vehicle prepared for transit.
Built with reliability, strength, and durability in mind.
We carry the right kind of accessories that make the job so much easier on your end, whether it's loading the vehicle up onto the back of the trailer, gaining access into a locked vehicle, or installing a quick and easy place to store all of your trash. These incredibly useful products have been designed to provide you with much-needed aid when you are trying to get the job done. They can also help relieve some of the stress so that you can focus on the more important tasks....

Getting the vehicle fully secured for transport takes little effort with the strength of our heavy-duty chains, which are built with the durability to withstand the challenges of this tough industry, offering high-quality durability for the types of jobs that need it the most. They come in a range of sizes, lengths, and grades, providing you with the right kind of strength to meet and exceed your standards. We also have the many different end fittings that give our chains the incredible holding strength they need to maintain their grip all throughout transportation. Each chain grade, which includes Grade 70, Grade 80, Grade 100, and Grade 120, contains a number of chain assemblies that are ready to use. We also carry these chains in bulk in case you wish to build your own chain assembly or chain lifting sling.

For lighting applications, we made sure to offer only the highest of quality. With our B/A Magnetic Lights and collection of TowMate lighting products, you will be able to work with better illumination while conveying the right message to other drivers on the road in low-light situations. They are engineered to provide you with a longer service life. We also have jump start equipment in addition to our lighting products. These devices, which include our high-quality T3 Power Plug Pro 30 with a 500 amp capacity as well as our Plug-In Jump Start Box and Small Jump Start Pack, can give you just the right amount of power to get that stalled vehicle back to life.

Because safety is a high priority for us, we make sure to supply you with some of the right high-quality products that help maintain a safer environment for your work, offering personal and roadside safety when you are out on the job. When it comes to securing the vehicle for transit, you can never go wrong with the many straps that we have available, which are engineered from our high-quality webbing to provide a solid and secure grip on the vehicle. For the tougher jobs that require optimal strength and versatility, we offer our selection of durable wire rope assemblies, along with the right accessories and snatch blocks to make the job so much easier.

For an increase in versatility as well as holding strength, we carry many straps that have been engineered to meet each challenge in the industry head-on. Our straps are manufactured from different types of webbing in order to address different applications, from the everyday towing jobs to the heavy-duty lifting jobs. Built with an emphasis on holding strength, these tie-down straps are designed to handle the challenge each and every time. They are built from high-quality polyester to give them an increase in both elasticity and resistance to abrasion and wear. Each strap is equipped with highly durable end fittings, including grab hooks, J hooks, T hooks, R hooks, and so much more. These hooks are able to maintain their unrelenting grip even against the constant vibrations of the road. Designed to provide you with optimized strength in lifting, recovery, towing, and securement applications, you are sure to find the right type ofstrap to help you get the job done right.

For a reliable combination of both durability and versatility, we offer our high-quality wire rope assemblies to help you with the job. The wire rope is able to resist crushing while also offering optimal flexibility, allowing you to maintain a reliable grip on the vehicle. Not only do we carry wire rope assemblies that are equipped with superior end fittings, but we also have strong synthetic winch lines, and synthetic super slings that help make the towing and recovery job a lot easier on your end. Additionally, we have accessories for improving the strength of the assembly, cable tensioners and guides for removing any slack in the rope, and snatch blocks for an easier connection to the crane.

Whether you are looking for towing equipment, recovery straps, chain slings, door access tools, jump start equipment, or safety flags, you are sure to discover so much more from B/A Products Co. Take a moment to browse through our selection of towing products that are engineered to provide you with optimal support when it comes to getting that vehicle to its destination in one piece.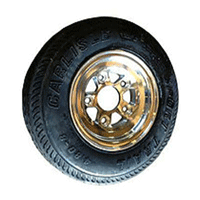 Accessories
B/A Products Co. has a great number of other pieces of hardware and tools for you to get your towing jobs done efficiently, reliably, and safely for years to come. We offer a wide array of accessories like car carrier kits, tie-down kits, dollies, mounts, and more. These accessories are all designed to make the job a lot easier for you, saving you a lot of time and effort in the long run....

Products such as the air bags and jacks are designed to lift the vehicle up so that you can gain a better vantage point. We also have door tools for easier access into locked vehicles. Additionally, there are also the many different types of hardware available, such as the many high-quality Weld-On D-Rings, heavy-duty tire skates, and reliable straps that make securing the vehicle so much easier.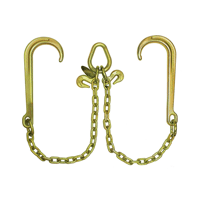 Chain
When you need to tow something, having high-quality chains and chain accessories can make your job go a lot easier. It is important to have the best you can get, because you don't want to deal with a low-quality chain giving out at the worst possible moment. Fortunately, B/A Products Co. has some of the best chains in the global towing industry....

We carry Grade 70, Grade 80, Grade 100, and Grade 120 chains for a variety of different applications, including lifting, towing, logging, and tie-down applications. Each chain is built with the durability to withstand the more difficult challenges of the industry, offering superior strength for the types of heavy-duty jobs that need it the most.

In addition to these thick and versatile chains, we also offer the right types of end fittings that complement the overall strength of the chain. From mini J Hooks to 8" Clevis J Hooks to 15" Classic Style J Hooks, these end fittings are engineered from high-quality steel to provide you with a solid and reliable hook that is able to easily establish a strong connection between the chain and the vehicle. We also have the right Chain Binders to help create optimal tension on the chains so that they maintain their hold over the vehicle.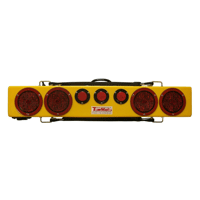 Lighting & Electrical
It is important to be able to see what you are doing when you are towing a vehicle. Nighttime can make this difficult, but fortunately B/A Products Co. has the right lighting tools for you. Additionally, we have a number of electrical components that will help the job keep moving forward as well. From heavy-duty switch panels to toggle switches, we have lighting and electrical products to keep things powered and lit when you need it the most....

These lighting and electrical products are incredibly easy to use and provide you with the right amount of light to illuminate the work area, increasing visibility and safety. Some of our tow lights provide clear illumination while other tow lights provide you with stop, tail, turn, and side marker lights so that you can continue to drive safely, alerting other drivers who are out on the road. Many of these lights are wireless for much more versatility, especially when out on the job.

In addition to products that illuminate the area, we also carry the Power Plug Pro 30, Small Jump Start Pack, and Plug-In Jump Start with Box for easily jump starting the vehicle. Incredibly easy to use, these devices are engineered to provide you with the right amount of juice to get that vehicle started.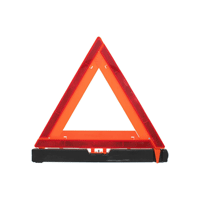 Safety
Safety is our priority, especially in such a heavy-duty tough industry as this one. We are determined to provide you with the right types of products that are able to increase safety for not only you and your workers but also for the other drivers who are out on the road with you. B/A Products Co.'s line of safety related products ranges from lubricants to personal safety to roadside safety to spill kits and sorbents. Towing a vehicle can be a dangerous job, so we make sure that you are equipped to promote a much safer working environment....

We offer a wide variety of safety products that vary in application and assistance. We have all-important fire extinguishers in case of a fire, which is always a good idea to have on hand during the job. The tarp straps are available for quick and easy securement of tarps over the vehicle. The lubricants do a great job in applying long-lasting lubrications to the machinery to keep them working smoothly. For personal safety, we also carry a handy first aid kit that includes exactly what you need to treat a minor injury while out on the job. Make sure that every work truck has one.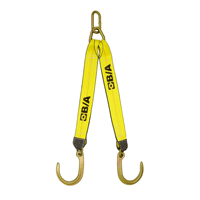 Straps
Another key component of making a towing job go according to plan is having the right straps and strap accessories. These can help you keep things you want to stay in place from moving, among other uses. Our webbing products offer superior high-quality holding strength along with greater durability and versatility. B/A Products Co. has numerous strong, resilient, durable, and reliable tow straps to help get a towed vehicle where it needs to go safely....

Our straps are engineered from different types of webbing, depending on the size and quality of the vehicle. Our B/A Polyester Classic Webbing is designed to handle the everyday types of jobs that you often encounter in this industry. This webbing has the ability to withstand the common challenges day after day, offering optimal strength each and every time. The B/A Tower's Edge Webbing is engineered to be PVB impregnated for maximum protection against the elements, offering an increase in both flexibility and tear resistance.

For the tougher jobs, the B/A Heavy-Duty Webbing is the right choice as it promotes 50-percent more fibers than our Classic Webbing, making it thicker, heavier, and much more durable. Because it offers better longevity, durability, and more abrasion resistance, it is the ideal choice for dealing with the heavy-duty jobs. We also have our Hi-Viz Webbing, which adds a reflective thread that increases its visibility, offering an increase in roadside safety. It is designed with the same specs as our Classic Webbing.

Along with the high-quality webbing, our straps are engineered with the right kind of durable hardware that increases the security of the vehicle. This includes solid and reliable end fittings that are easy to attach right to the vehicle's anchoring points for a strong connection. These include the clusters with the mini J Hook, R Hook, & T Hook as well as flat hooks, snap hooks, S Hooks, and much more. We also carry a wide variety of the solid and easy-to-use ratchet buckles that make tensioning the webbing so much simpler. They provide you with complete control over the tensioning process, making sure that you are in charge of determining how tight or how loose the strap needs to be.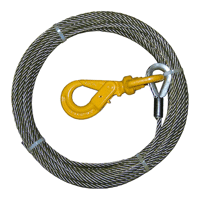 Wire Rope
Having strong, sturdy wire rope available is important. B/A Products Co. has numerous wire ropes and wire rope related hardware to help you keep on towing. All of our Wire Rope Assemblies are engineered and manufactured with Extra Improved Plow Steel to add superior strength and flexibility. Each wire rope assembly's working load limit varies from unit to unit....

With wire ropes, you are able to experience an increase in both versatility and durability. They are much more resistant to crushing and wearing down, making them the ideal choice for the tougher jobs. Along with the assemblies, we also carry the solid snatch blocks, cable tensioners & guides, synthetic winch lines, and synthetic super slings, providing you with the right tools to have when lifting the vehicle up onto the work truck's trailer.